Yunomi (Teebecher) Mike Dodd

---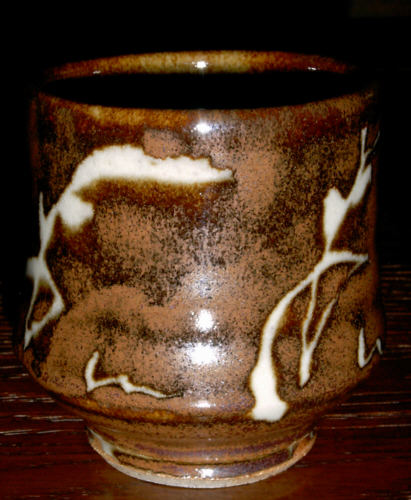 ca. 9,8 x 10 cm

(Mike Dodd, 2005)


A little bit smaller, but broader than my first Mike Dodd Yunomi.
This one is designed with a wax resist pattern through kaki glaze; the base and inside glaze looks again like celadon.

Quite big, but nice in my hands and very, very beautiful!

---