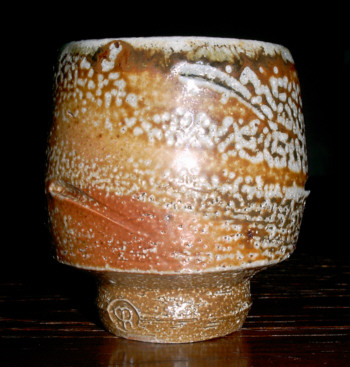 ca. 7,5 x 7 cm

(Phil Rogers, around / before 2004)




What a pot!

Strong form and foot, rich orange-red-brown fire colours, free fish-like incisions.
And just big enough for sake or any other drink ;-)

For further information, you may visit also
www.philrogerspottery.com,
with more fine pieces for purchase,
and
www.studiopottery.com.