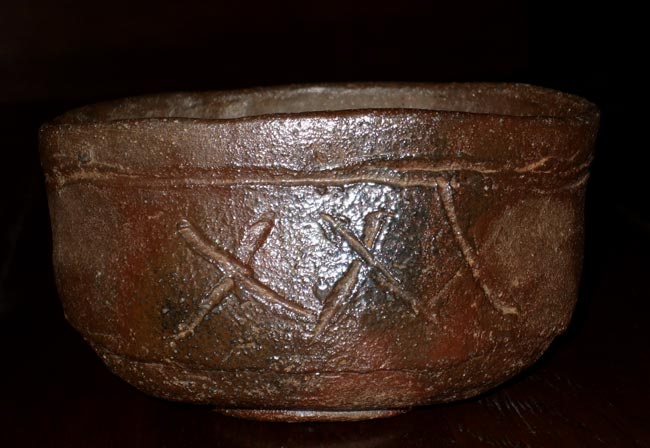 6 x 12 cm

(Japan, ca. 1930?)

The leaves are falling

like sunshine, silver and gold

on the neighbours fence.



Ersteigert auf Eb*. Folgender Text pries die Schale an:




CONDITION : Very good. (There are no cracks and no chips.)
SIZE : Width 5.4×4.5" : Height 3.1" : Weight 680g (With a box.)

This is a tea bowl of Japanese BIZEN ware. This was made about 80 years ago.
BIZEN is the pottery of Okayama Prefecture in Japan. It is chosen as one of the oldest 6 pottery called ROKKOYO in Japan.
And the tea-boel of such form is called KUTSU-CHAWAN. It is also traditional and much-loved.
This is made very well. And there is Japanese WABI-SABI.
This is a wonderful tea bowl!!
Please take in your hand and confirm a form and a color.
And since the box is attached, storage is easy and it is good.
I don't know this artist's name. But there is an artist's sign.
This is the high class tea-things seriously made by the specialist.
Please enjoy delicious powdered green tea with this.



Hier ist die Signatur erkennbar, möglicherweise auf dem Kopf ;-)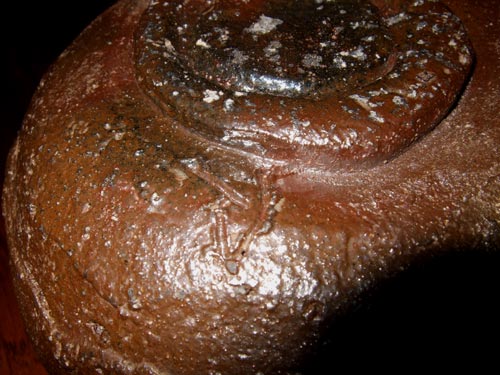 Soviel dazu.
Schön finde ich auch die Holzschachtel, die besonders sauber gearbeitet ist und schließt. Im Deckel befindet sich Text und ein Stempel, der über Stück und Töpfer Auskunft geben könnte.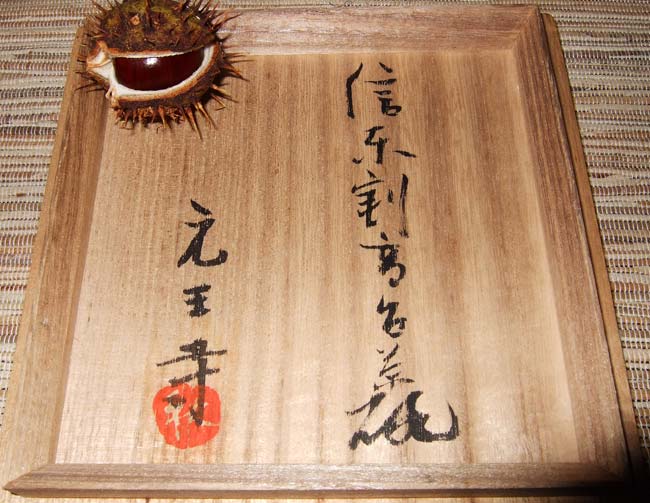 Für mich leider nicht lesbar, so dass ich mich nochmals an den Verkäufer gewandt habe.

Folgende Antwort habe ich erhalten, leider nicht sehr erschöpfend:


Hello.
Thank you for the connection.
This box is not original though regrettable.
Although I asked the person in charge about the era, he said in 80 years that it was O.K.
Best regards.


Leider wenig Auskunft, außer, dass die Schachtel (wohl) nicht original dazu gehört.
Trotzdem würde mich interessieren, was der Text im Deckel bedeutet...
Also, falls mir da jemand helfen kann: BITTE MELDEN!




---